Japan, ready for the Coupe du Monde de la Boulangerie!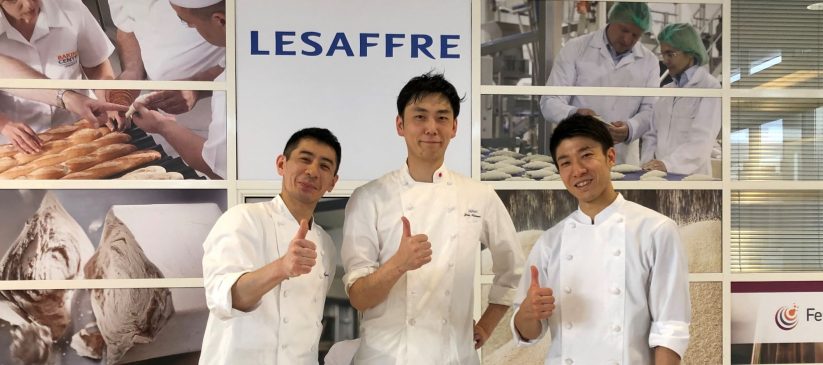 The Japanese team has just arrived at Lesaffre's Baking CenterTM at Marquette-Lez-Lille for its training in France just before the Bakery World Cup.
The team has been preparing for the past 3 years to meet the challenges that the competition will impose on them in the 3 categories – namely: BAGUETTE & BREADS OF THE WORLD, VIENNOISERIE & SAVOURY BAKING, ARTISTIC PIECE.
Shigeaki NINOMIYA, Yoshiki TSUDA and Yohei KATSUMI will have the opportunity to show their achievements at the EUROPAIN show on Sunday January 12, 2020; day of their competition against South Korea, Morocco and the Netherlands, this very day.